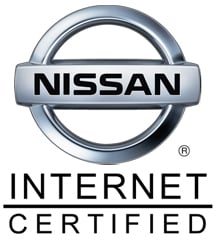 A Nissan Internet Certified Dealer has been recognized for achievement in online customer relations. Internet Certified Dealers are continually measured against performance criteria including response to e-mail inquiries, customer survey results and overall quality of communications.
98% of all email inquiries contacted with a personalized response from a real person

75% of inquiries contacted within 30 min and almost 90% contacted in under an hour

Over 80% customer satisfaction on returned surveys
Nissan and Joe Machens will continually strive to deliver an online shopping experience that exceeds your expectations!