Joe Machens Nissan Service Department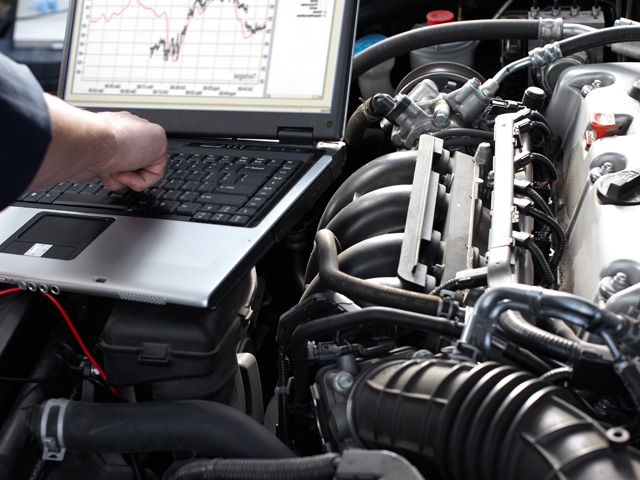 Our Service Benefits
Joe Machens Nissan in Columbia, MO, takes pride in our service department. Our team of experienced technicians is dedicated to ensuring your vehicle is running at its best. We offer a wide range of services to keep your vehicle in top condition, including routine maintenance, auto service, and express service. Our express service is designed to get you in and out of our service department quickly so you can get back on the road.
Warranties
If you purchased a new car and it is still under warranty, we'll be able to access the warranty right away and begin working on your vehicle. This could save you a lot of time, energy, and frustration that you would otherwise be using to fill out paperwork or get the warranty transferred.
Products in Stock
Our service department is equipped with state-of-the-art technology and tools to diagnose and repair any issue with your vehicle. We use only genuine parts to ensure your vehicle runs at peak performance. Our technicians are trained to work on all makes and models, so you can trust that your vehicle is in good hands.
Service Financing
We also offer service financing to help make unexpected repairs more manageable. Our financing options allow you to pay for your repairs over time, so you don't have to worry about a significant upfront cost. Our service advisors can help you determine the best financing option for your needs.
The most incredible thing about getting your car serviced at the dealership is that you will be familiar with their work style and location. You will not have to worry about looking in the phone book for mechanical work to be done.
Our Services
Listed below are some of the many services we offer our customers. If you would like an estimate, please call or contact us. We would be pleased to provide you with an estimate over the phone.
Transmission Service
30K, 60K, 90K Service
Engine Diagnostic (Check engine light, fluid light, service light, etc.)
Heating/Cooling Systems
Head Gasket/Valves
Exhaust Systems
Electronic Motors (Windows, fan, etc.)
Engine Replacement or Rebuild
Fuel Systems (Filters, hoses, pumps, etc.)
Steering Systems
Belts (Timing, alternator, etc.)
Electrical Systems
Ignition System
Emission Control System
Suspension System (Axle, mounts, struts, etc.)
Clutch Repair/replacement
Warranty Repairs
Amenities
Wifi
Coffee Machine
Ice Machine
Snacks
Drinks
TV